Commercial Fire Damage Restoration

The Impact of Fire and Smoke
Fires are extremely devastating, even when the flames are extinguished fairly quickly. If our previous commercial fire damage restorations are any indication, the damage is likely significant. Smoke damage is a serious factor you must consider when it comes to restoration efforts. This is an aspect of the damage that is overlooked or downplayed. At ASAP Restoration, we perform complete inspections to determine the extent of the damage. We'll never make it seem like your damage is minor or it won't take much to fix. The truth is for many fires, damages and costs are usually more than what the surface tells. For that reason, you need an expert at your side to determine how your property has been impacted by the flames, smoke, and other elements.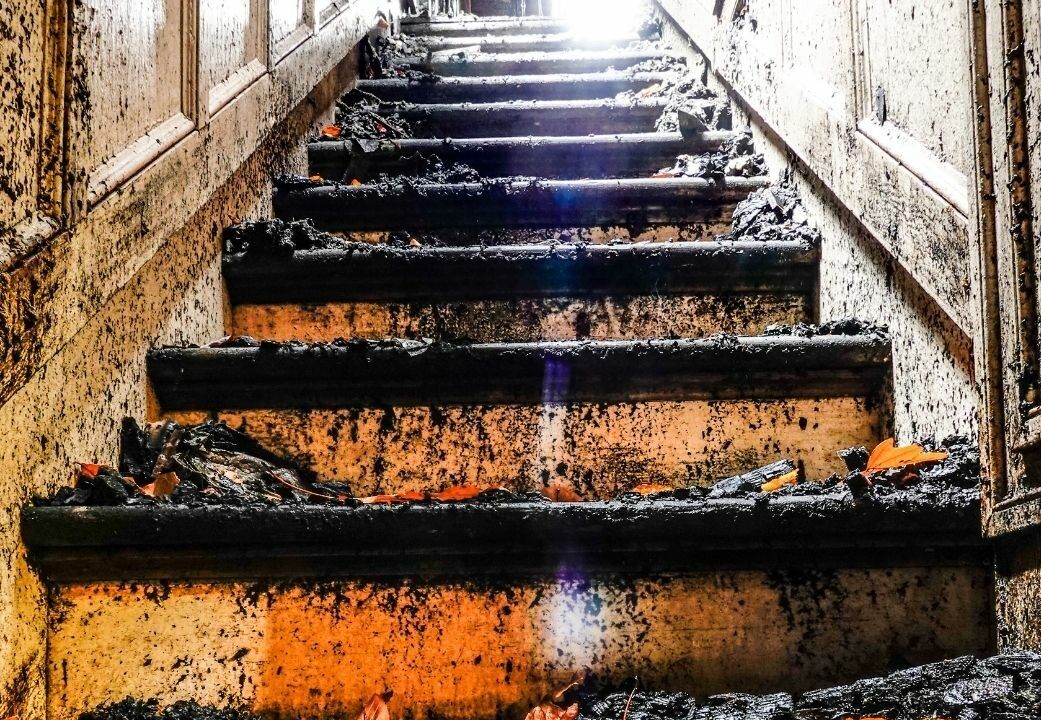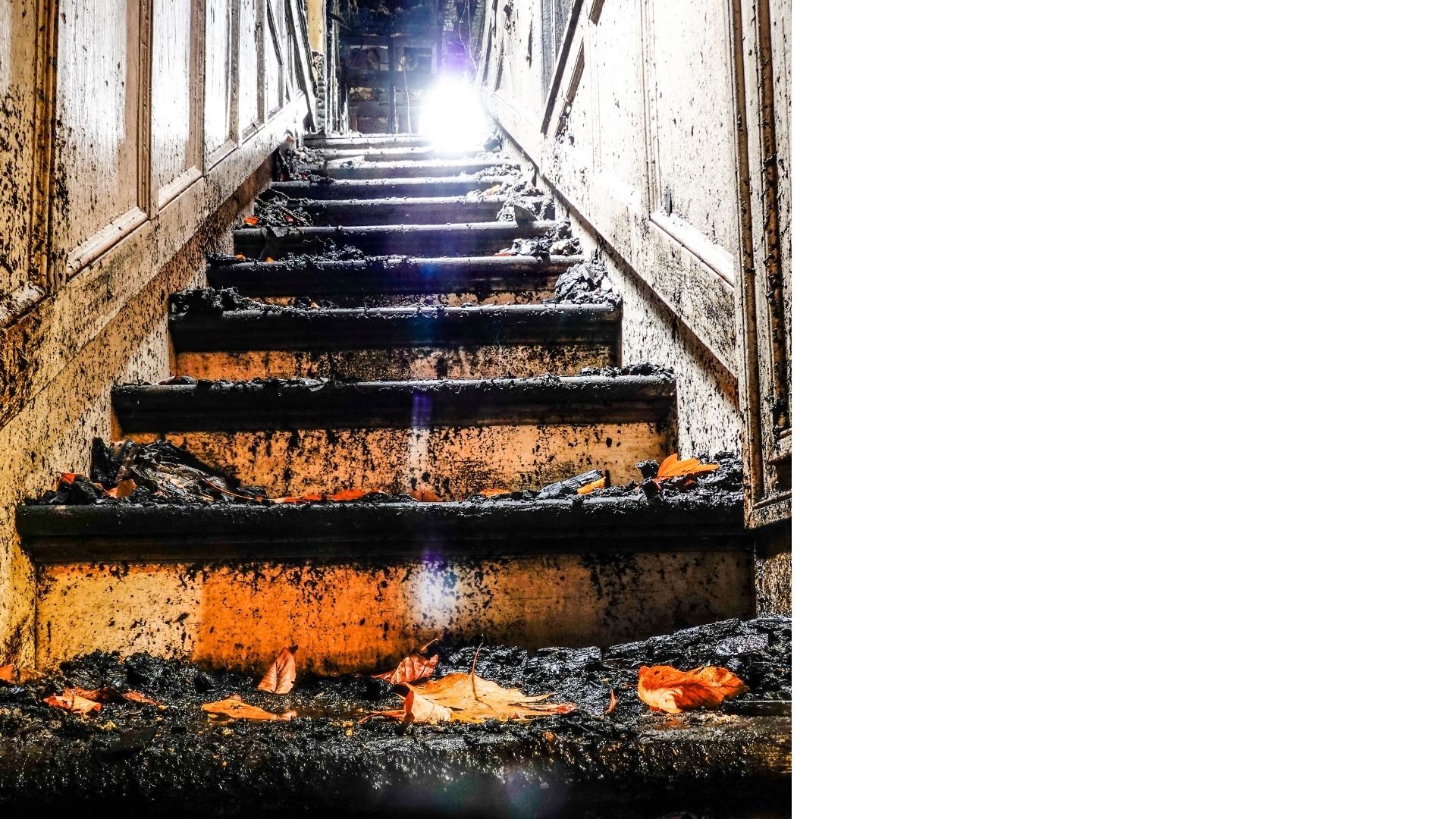 Fire can do a number on your property. The heat from flames can melt and destroy a wide range of materials. Smoke assists in its destruction by reaching more materials. The toxins from the smoke soak into nearby materials, causing them to degrade. The heat from the smoke may also cause them to melt or deteriorate. As a result of their deterioration, they can release their own toxic chemicals into the area.
Of course, fire and smoke is not the only type of damage you must worry about. The substance used to put out the fire will also cause damage. Sprinkler systems and firefighter hoses can cause water damage to materials. When moisture is present and is allowed to sit, mold spores can create colonies. So, your fire will do more than just char and melt materials. That is why commercial fire damage restoration services are necessary for your property. ASAP Restoration offers turn-key solutions for property owners impacted by a fire.
Don't Clean It Up Yourself
If the damage doesn't look extensive, you may think about cleaning up the mess yourself. We cannot overstate how important it is you do not clean up fire damage on your own. Fires leave behind hazardous chemicals and odors that can cause severe health problems. It is essential the proper procedures and equipment are used to remove the damage and restore the property. ASAP Restoration only uses industry best practices and certified equipment to clean up fire and smoke damage. Let our team handle your commercial fire damage restoration.
Commercial Fire Damage Restoration Process
Your fire damage restoration process may vary from others, but most can expect the general process we have outlined below. To learn more about our process, give our team a call today or fill out the form on our contact page.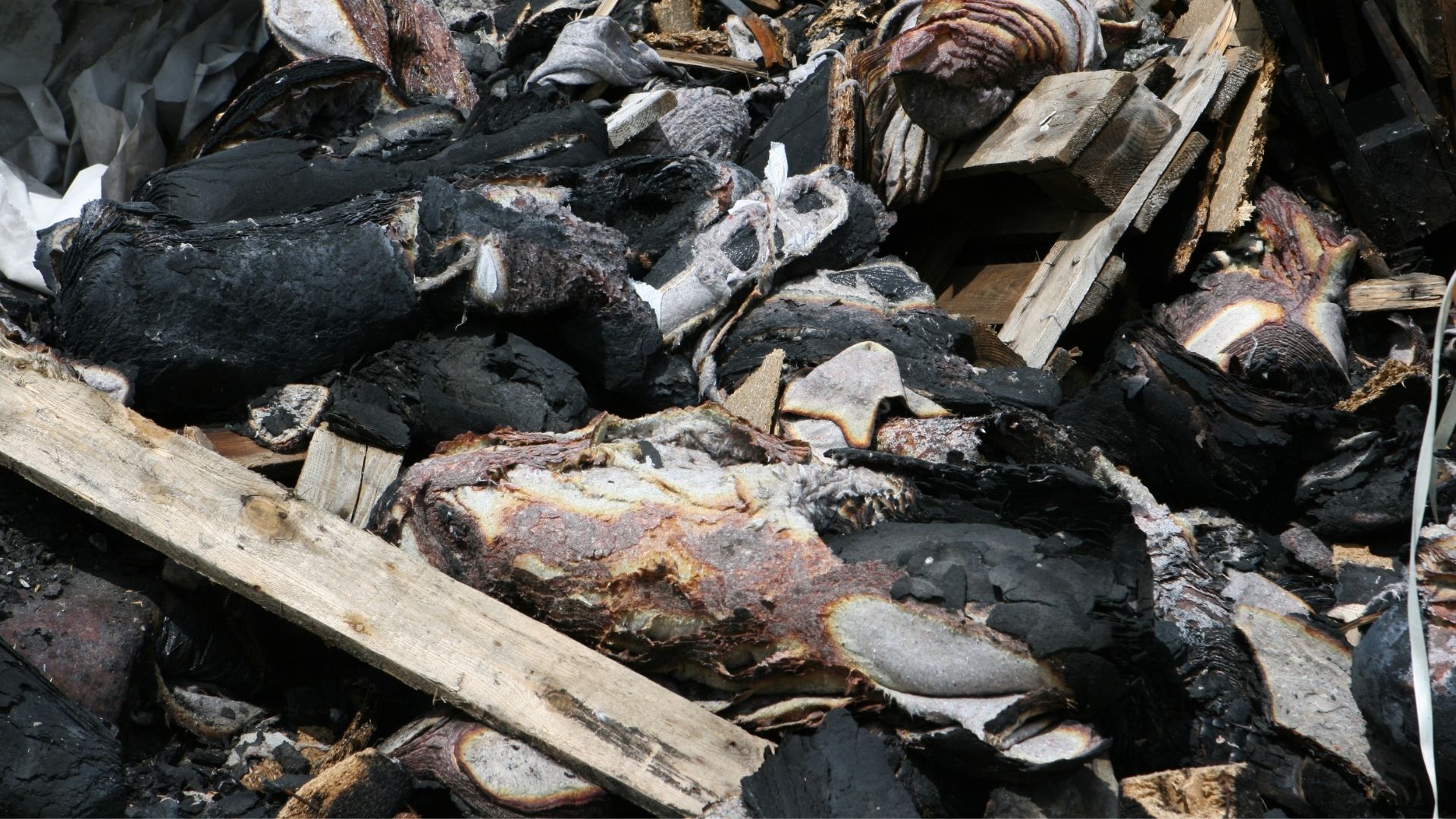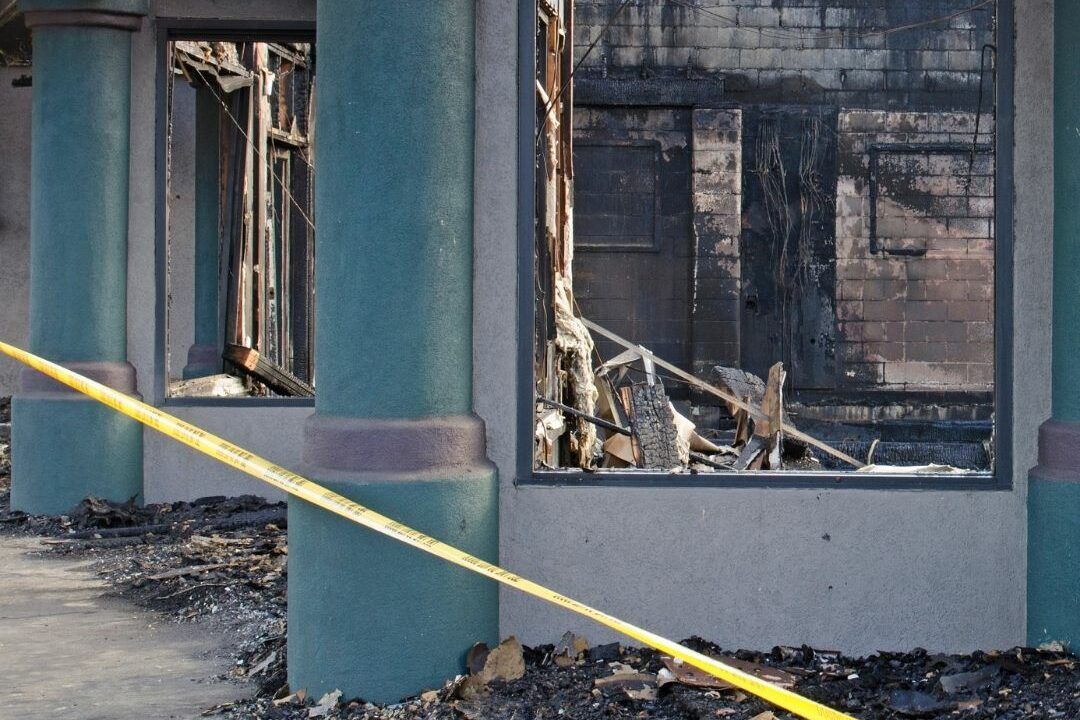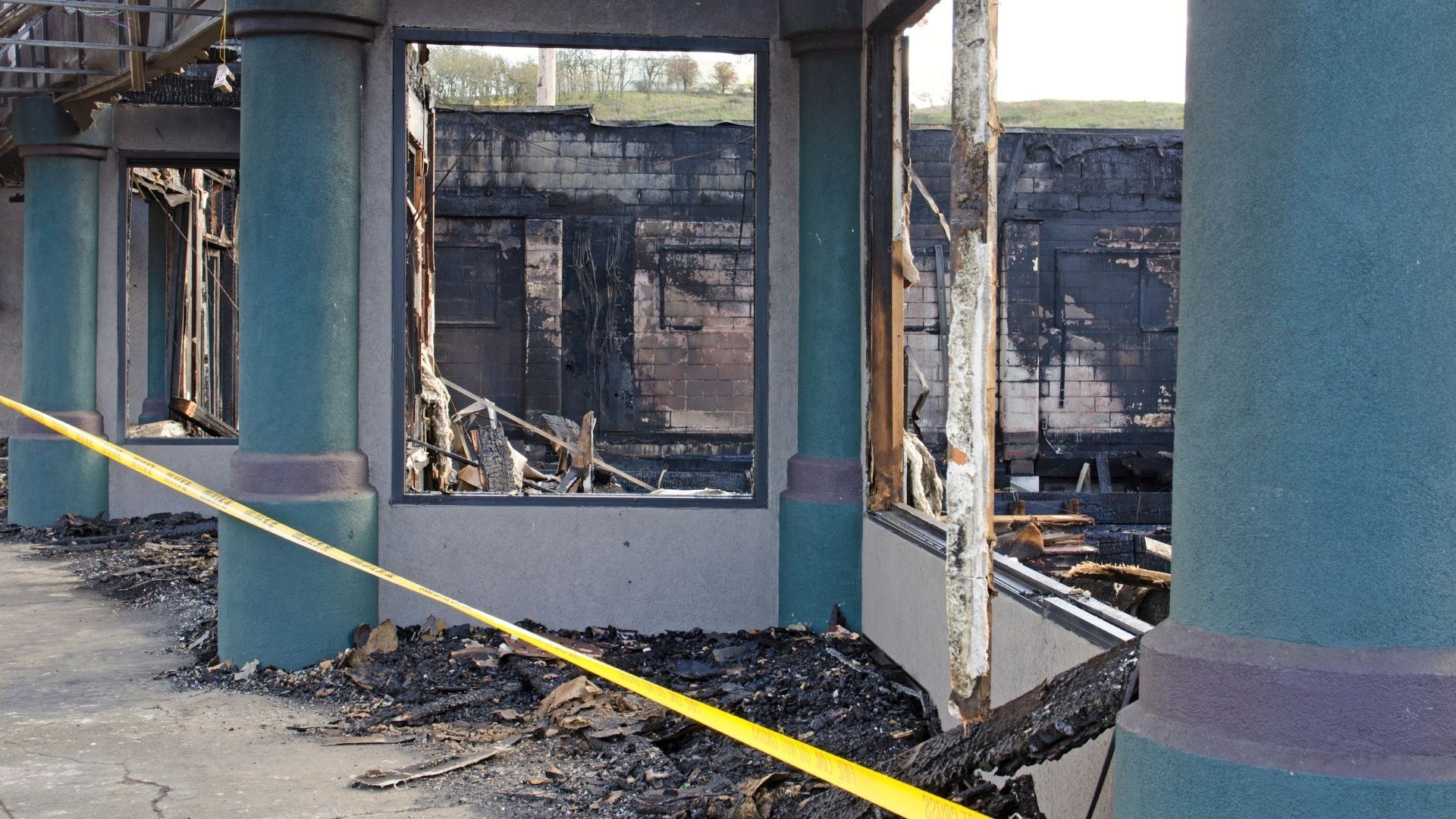 1. Inspection
A majority of our projects start with a thorough inspection of the property. Determining the extent of the damage will allow us to determine the costs and time needed to complete it. We'll look for structural damage to ensure the structure is safe to enter. We also verify any additional types of damage such as smoke and water.
2. Containment
Your fire may have exposed a portion of your business to the outside world. In these cases, our team included board-up and tarping services. These temporary barriers will assist us in preventing further damage. Additionally, we contain the soot, ash, and charred material away from others so the toxins cannot spread to other clean areas.
3. Water Removal
Water removal is not always necessary for commercial fire damage restoration. For commercial properties that had sprinkler systems, standing water may be an issue. Our team will remove the standing water before we start restoring any other materials. After removing the water, we dry and dehumidify the area.
4. Material Removal
When materials are dried out, we remove charred items damaged during the fire. Soot and ash are also removed using the right procedures and equipment. Our team removes and disposes of these materials according to EPA regulations. These materials can include personal items along with building materials.
5. Cleaning & Sanitation
Once the damaged materials are removed, our technicians begin removing the odors and toxic chemicals left behind. If these odors and toxins are not removed before restoration, they will damage the new and restored materials. Mold remediation may play a role in this process, but it will vary on the extent of water damage.
6. Restoration
Finally, we restore or repair materials impacted by the fire. This phase could include minor repairs such as replacing hardwood flooring or major construction such as building a new exterior wall. The extent of your fire damage will depend on what restorations must be made.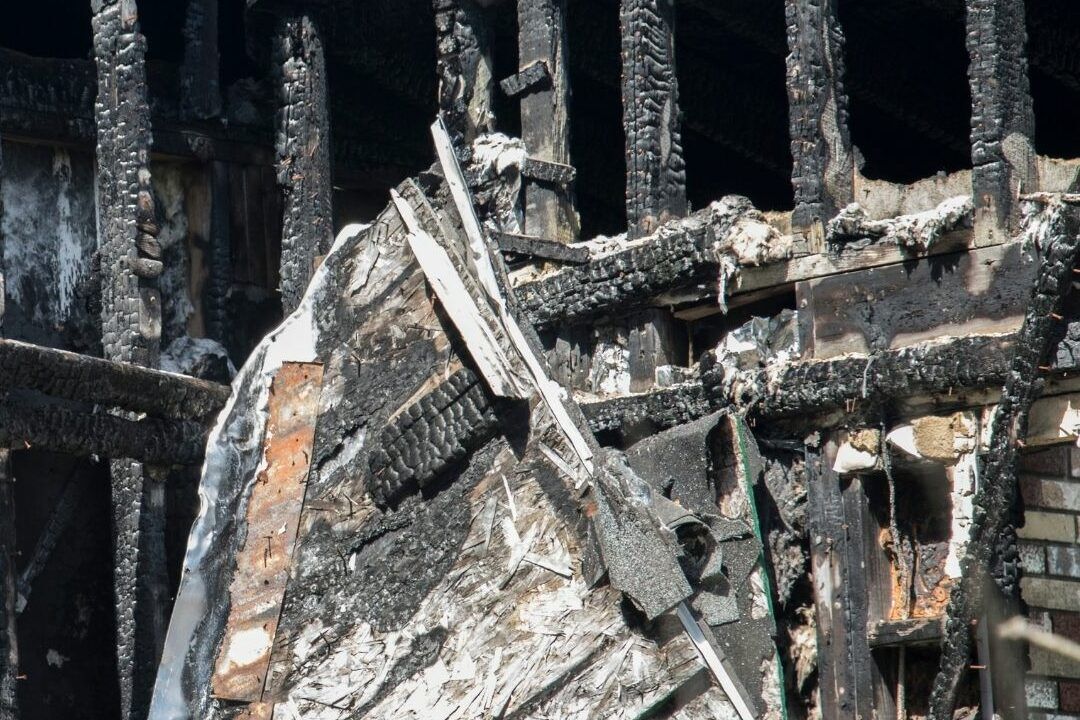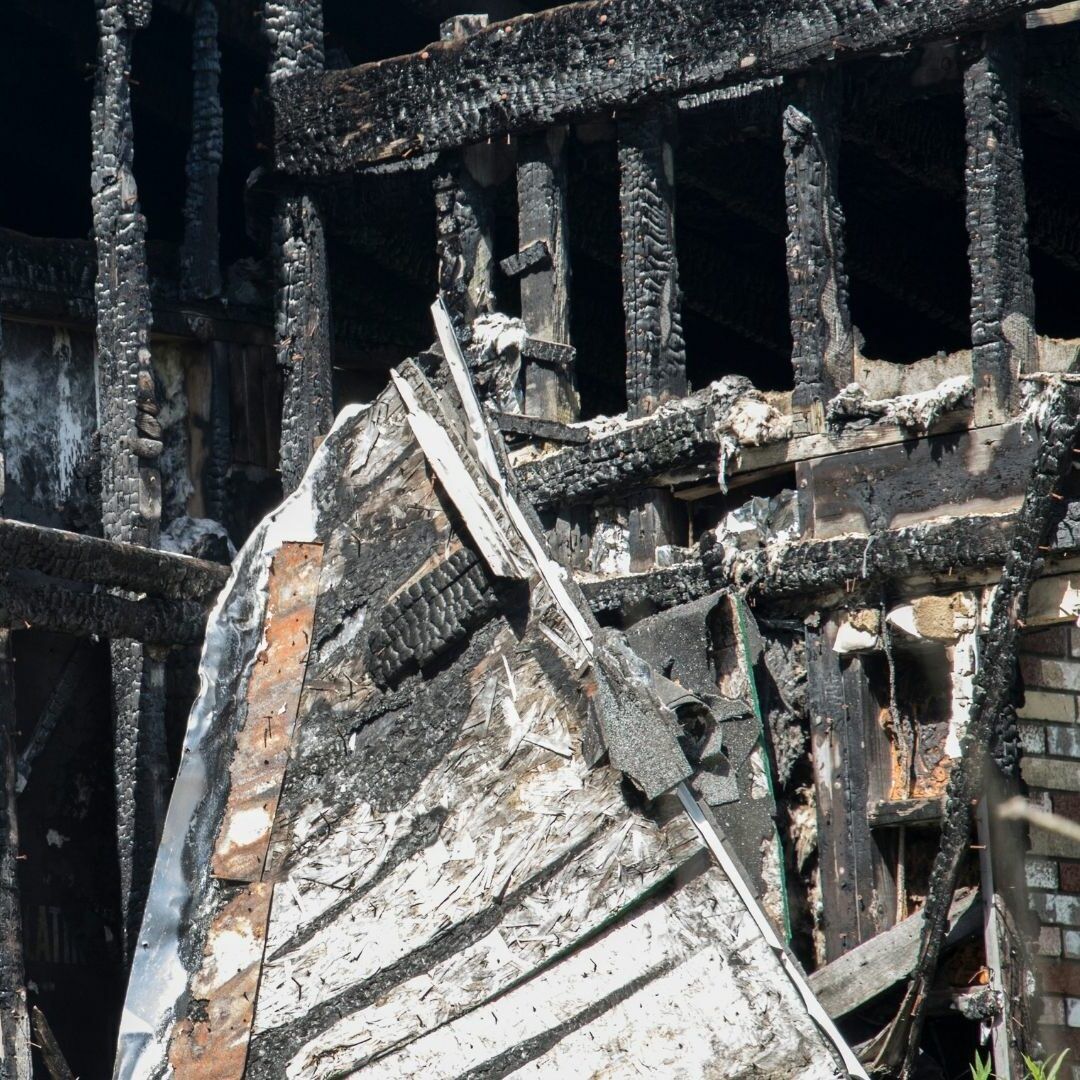 Frequently Asked Questions
How long does it take to clean up commercial fire damage?
The time it takes to clean up commercial fire damage will vary greatly on the extent of the damage. Once ASAP Restoration understands the full extent of the fire damage, we can provide you with an accurate time frame.
Are you able to restore any items after the fire?
In some cases, yes. The ability to restore items or not comes down to the type of damage they have sustained. Some items are too far damaged for our team to restore, while others have much more potential. We make the decisions by evaluating and inspecting each piece left behind. After a thorough inspection, our team can provide you with a comprehensive list of items our team is able to restore.
Can you work with my insurance adjuster?
Yes. Our team can work alongside your insurance adjuster to ensure your claim is correct and meets all the requirements for a successful claim.